On January 21st-22nd, 1976, after a couple of years of strange club gigs here and there, and, with varied personnel. Steve Marcus' Count's Rock Band entered Mediasound Studios to record an LP to be made up of six compositions by Steve Khan. The rest of the band for the recording included Don Grolnick(Keyboards); Will Lee(Elec. Bass); and Steve Gadd(Drums). The recorded was produced by the legendary Bob Thiele, who, of course, produced some of the greatest Jazz recordings in the history of the music. You only have to look as far as the John Coltrane ¡Impulse! recorded catalog to realize what Bob had contributed to our music.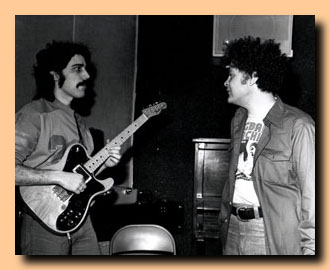 The tragedy of this particular recording is that, somewhere between the mixes and the mastering, someone on the technical end forgot to engage the Dolby noise reduction system, and the sound of the LP became something absolutely horrible. Subsequently, no one paid much attention to this recording. Since its initial release, it has never been re-issued in the CD format. Sadly, it would need to be, at the very least, re-mixed and re-mastered. As I write this, I seriously doubt that this will ever happen.
Prior to the actual recording, some really great musicians, great people passed through the band including keyboard players such as: Ted Saunders, and Steve Robbins; bassists: Mervin Bronson, and Rick Laird; and drummers: Harry Wilkinson and Bob Jospé. We played a lot of dates in the New York/New Jersey/Pennsylvania area which included places like: Max's Kansas City; Richard's Lounge; and My Father's Place. Just about one year prior to the recording, we made the last personnel changes, and the group that was to record did a series of dates at My Father's Place on Long Island. When Steve Gadd launched his new, official website, I created a special page for him, which featured a super-rare board-tape soundclip of an incredible Steve Gadd "moment" while playing behind Don Grolnick's Fender Rhodes solo on the tune "Sometime Other Than Now." Now you can enjoy that page, the lead sheet, and the soundclip. It shows two very special musicians hard at work. Often times, recording is like trying to catch "lightening in a bottle." Sometimes you get it, other times you don't. For one reason or another, I don't believe that the our recording captured what we were capable of creating 'live.' Sometimes that becomes the case. It is also interesting to note that, before Bob Thiele decided to record us, we recorded a 'demo' for Teo Macero up at Columbia's 52nd St. Studios. We recorded the title track, and "The Rites of Darkness." The sound of that demo is considerably better than the actual recording.
There are times when I wish that the whole Fusion Era had never happened because what passed for a "composition" then was often woefully short of a fully-realized piece of music. I don't feel that much of this music holds up too well today. I also think that the rather juvenile and silly song titles are revealing too.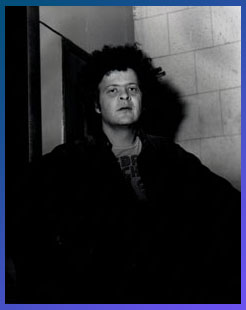 When titles get that ridiculous it shows that the writer is not truly ready to take himself seriously enough. It is almost a sign that one is not quite ready to proudly proclaim: "This is who I am, and this is what I do!" I am not saying that one can't have a sense of humor about life and music, and that song titles can't be humorous. They can be humorous! But, to be overly silly is not right. At least that is what I've come to believe as the years have come and gone.
For what it is worth, the tune, "The Rites of Darkness" was recorded just one year later during the "MONTREUX SUMMIT"[Volume 2] live recordings of July '77 with: George Duke on Fender Rhodes; Bob James: Oberheim Polyphonic Synth; Alphonso Johnson: Elec. Bass; and Billy Cobham: Drums. Considering the minimal rehearsal time we were all afforded, everyone did a really spectacular job on the tune.
Last year, 2005, Steve Marcus passed away and you can read my tribute to him at the newly established TRIBUTES page. He was a wonderful person, a great player, and was certainly in the forefront of the Jazz-Rock Fusion movement, right alongside Larry Coryell. I really love this rather dark photo portrait that the brilliant Chuck Stewart took of "The Count" at our recording sessions. At present, here in 2006, it is a bit hard to know just what Columbia/Sony will decide to do with this Flying Dutchman release. I have been in touch with the 'right' people there, and should they decide to investigate a CD release, I think that I will be afforded the opportunity to re-mix it and present the music in the best possible light. Steve Marcus certainly deserves that.
[1] Sometime Other Than Now(Steve Khan)(6:02)
[2] The New Sado-Masochism Tango(Steve Khan)(4:18)
[3] The Rites of Darkness(Steve Khan)(7:47)
[4] The Brown Rice Ooze(Steve Khan)(9:13)
[5] Nazca(Steve Khan)(6:41)
[6] Candles(Steve Khan)(5:11)
Photo: Steve w/ Steve Marcus @ Mediasound
Photo by: Chuck Stewart

HOME | DISCOGRAPHY | NEXT