Steve Khan: Reflections on Steely Dan's "GAUCHO"


[1] Could you talk about your experiences recording so much of "GAUCHO" with Steely Dan? Were you surprised that they called you for these hugely important recording sessions?
[SK] After the release and immense success of "AJA," they decided they were going to record all of "GAUCHO" here in New York for some reason, and they wanted me to do it. So I did. It was the strangest thing because, as a Jazz musician, you're used to doing things fast. So here I am, booked for four weeks of dates. Five days a week, all day. The dates were going to be with four different drummers. I played the same songs, and all they cared about was getting good or usable drum tracks. They hardly listened to what I played. So we did a week with Jeff Porcaro, which was one of the best weeks of my life. I loved playing with Jeff. Then we did a week with Bernard Purdie. How bad could that be? Then we did a week with Rick Marotta, with whom I love playing. And we did a week with Chris Parker. The same 10 songs. Fortunately, since I moved to New York in 1970, I have kept all of my datebooks right up to the present. I wanted to see if I hadn't notated which drummers we had recorded with and on which dates. Sadly, my entries were not as detailed as I thought that I had remembered them being. But, here's what I can tell you about when the sessions took place, and in some cases, which tune(s) we played - but, that information is relatively meaningless without knowing who the drummer might have been:

December 22nd, 1978 @ A&R Studios, 799 7th Ave.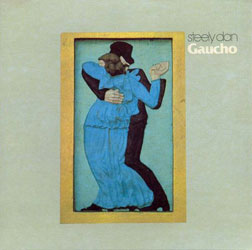 December 23rd "Second Arrangement"
December 27th "I Can't Write Home About You"
December 28th "Time Out of Mind"
December 29th "Babylon Sisters"
December 30th "Kulee Baba"

March 26th-29th, 1979 @ A&R Studios
April 24th-26th and the 30th @ Sigma Sound
June 27th-28th @ A&R Studios
July 3rd-6th w/ Rick Marotta @ A&R Studios

March 13th, 1980 @ Soundworks Studios
March 27th @ Soundworks Studios "My Rival"
March 30th @ Soundworks Studios "Glamour Profession"
July 9th @ Soundworks Studios
July 17th @ Soundworks Studios "Third World Man"
July 19th dinner with Donald

Four of those songs never even got finished, and they were great songs. One was called "Heartbreak Souvenir," another was called "Second Arrangement," that's the famous one that got erased! An assistant engineer accidentally erased it. Then there was one titled "Kulee Baba," and WOW, that was a great song! The last one was "I Can't Write Home About You." Those were the four. I played on all of those. And I got erased from a couple of tunes that did make it onto the record. I played on "Hey Nineteen" and "Time Out of Mind" but I got erased from both of them. It was really weird, but I was fortunate to be recording for Steely Dan with some people whom I loved playing with, like Don Grolnick, who was one of my best friends. Chuck Rainey was on many of those dates, and Anthony Jackson was on some of the sessions as well. But Don was a really close friend of mine, and he was somebody you could always talk to about the music. Oh, I can't allow this answer to pass without saying that, someone, who was to become one of my closest friends and musical colleagues, was also a part of many of these sessions, and that was none other than the incomparable, Rob Mounsey!

[2] What is your version of the famous story of how the song "Gaucho" was finally cut?
[SK] Believe me when I tell you that some crazy s#&t happened that night. This story has been told a lot of times, and I guess I remember it differently than the other guys, but the tune "Gaucho," we had played that a lot of times before that session with other drummers. And I would tell you that, for me, some of THOSE versions were great too. Always a lot of takes. I can tell you that, on the night in question, on any one of those takes, Jeff Porcaro played his ass off. He was there with Rob Mounsey, Paul Griffin, Anthony Jackson and me. If it had been my record, any one of those performances would have been great, superb. Jeff gave it everything that he had, and on every single take! At a certain point, Donald and Walter just threw their hands up, and said, "We're going home! We're just never going to get this tue right!" I believe that, at that moment, Paul Griffin split too!!!
So, it was only Rob, Anthony, Jeff and myself remaining. I remember going into the control room, and saying quietly but forcefully to Gary Katz: "Look, I know they've gone home, but please, we can do this. I don't understand this s#&t, but we can do this tune. If it sucks after a while, we'll all go home." And so, he let us record. At some point, after doing a few new takes, Gary actually phoned Donald, and told him that we had kept on working, and that he felt that we were getting something good on tape. It was crazy, because, after a great take, Gary would say, for example, "That take was really great, now I just need these four bars." It was just insane. But we did it, we always did what he asked us to do. I remember at one point during this process, Jeff got so pissed-off that he took his sticks, and threw them across the room. I couldn't blame him. He was working physically harder than the rest of us. We were all working hard, and concentrating intently, because you don't want to make a mistake. It's just the most crazy way to work, to record. Then, at some point, days or weeks later, they ended-up erasing Anthony, and Walter played bass on it. That broke Anthony's heart! In the end, I think that the final drum track was actually spliced together from several of the takes that we had done, but at that point in time, just HOW it was all assembled didn't really matter, because we had gotten something that they were happy with. The whole experience demonstrated that musicians really care, and care very deeply, about doing the work, and doing a great job, and, in some cases, they will sacrifice damn near anything to get a meaningful song done, and in the best possible way!

[3] I heard that "Babylon Sisters" was much easier?
[SK] Yes, there can be something like "Babylon Sisters," which was magic. Bernard Purdie is the only guy I ever saw who did this. We did two takes, and after the second one, he put on his overcoat, and he walked in the control room and said to everyone, "Well fellas, that's it!" And he left! It was amazing! We were all relieved, because we knew we had played great. That track is almost live. It should be like that. But, it was very difficult. Walter had personal problems then, and that made the process very hard for everyone. The songs are great though. I wished they had finished the ones that are dying somewhere in a multi-track tape box.

[4] How did you end-up playing on "Third World Man"?
[SK] "Third World Man" had been recorded for "AJA." But it never made it onto that recording. They called me, and wanted me to bolster some of the things that Larry Carlton had played. So I had to blend in with his guitar, which was really hard to do. He just played so amazing on it. I didn't want to do anything that would mess-up what he had done in any way. In truth, I thought that it was all fine the way that it was. But, I did the best that I could to give Donald what he thought that the tune needed. Of course, I loved the song immediately and couldn't believe that they didn't include it on "AJA."
Then, in October of 2020, I was made aware of the fact that a bootleg of "Were You Blind That Day?, from those "AJA" sessions with Larry Carlton, Joe Sample, Chuck Rainey and Steve Gadd is the same track that eventually became "Third World Man' with an entirely new set of lyrics. Doing something like this is not all that unusual, but when I was asked to overdub on this track, Donald never really mentioned that "Third World Man" was originally a completely different song. He only said that it was something that they decided not to use for the "AJA" album. That was all that I knew, so it is fascinating to hear this song as it once was. I'm still thrilled that I became a part of it.

[5] Most Steely Dan fans consider your work on "Glamour Profession" to be amongst the greatest in the history of the group's recordings! What would you like us to know about that one?
[SK] "Glamour Profession," if I understand it correctly is about a "coke dealer" in Los Angeles. But, I don't know that, in those days, Donald, nor Walter, ever said that directly to me, or some other musician during the session. Actually, when I went in, it was as an overdub, and the drums were one of the first programmed 'loops' - with some fills - that were taken from Steve Gadd. If you can believe it, once I asked Donald why we hadn't done a week of tracks with Steve Gadd, and he said to me: "We love Steve's playing, but he's got a funny beat!" I'm still not certain as to just what he meant. But I laugh every time I think about that. Anyway, this track was all assembled by Roger Nichols.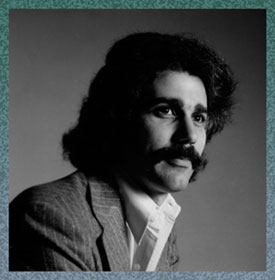 By that time, I had played on almost all the tracks for "GAUCHO," so I was a pretty healthy part of that recording. As to why they thought of me, and called me? Who the hell really knows? Donald tends to like players who have a "Jazz" sensibility, but who also have a bluesiness or soulfulness about their playing - even a quirky aspect is seen as desirable. I guess, in his eyes, I fall into that category of possibilities.
The odd thing is that on this track I used my Gibson ES-Artist (w/ active electronics), which looks pretty much like a '335.' The electronics turned out to be a pain-in-the-ass, and I sold the guitar not long after that!!! It's the only time I ever used it!!!
Of course, that "Glamour Profession" session for Steely Dan was some 35 years ago, and my memories of all the details have faded in large part. I don't recall if, for example, that the recording was a 24-trk. affair or whether they had chained together 2 Studers in order to have 48-trks. available? But, I do know that the first thing that we did was all the rhythm parts - and, in a sense that was very simple, because they just wanted me to double what some kind of synth had already played - probably sequenced - and with perfect time - the keyboard, not me [Laughs!]!!!
At about 3:30 in the track, there's a little 4-bar guitar chorale that Donald wanted me to play, so we wrote out the 4 voices, and I played each voice individually, giving each one a touch "soul" with a little personal phrasing and vibrato here and there. Then, I think that we returned to doing the rest of the rhythm part. Honestly, I don't recall if I did the rhythm part on my Telecaster Custom or not - when I listen now, there's a crispness to the sound, which leads me to believe that this was the Tele.

[6] When people write to you about Steely Dan and the "GAUCHO" album, they want to know things about "Glamour Profession."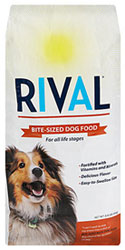 I am also fascinated by "My Rival"! Could you share something with us about that one? It sounds like it was a Strat?
[SK] I played the solo for "My Rival" on my Telecaster Custom which was the guitar that I was using most back then, and was my "voice" for all my Columbia albums between 1977-79. The solo section travels from E7(9)-Db7(13)-Gbm7-D7(9b5)-Dbm7 and eventually building up to A/B. I can hear that I begin the solo, the 1st phrase, is between the 9th and 7th frets on the G-string! Most of that solo is between the 7th fret and the 12th fret, except for the very last phrase which ends on the 16th fret on the high E-string.
I remember when they called me to play this solo, and it was obviously after they had tried several other guitar players, Donald said to me, "I want you to play as if you were Howlin' Wolf's guitarist, and he could play through chord changes!!!" Those were my precise instructions. So, in my mind, that's what I did. But, in a sense, those elements are a healthy part of my playing anyway, though Albert King was always my personal favorite!!! In the end, the blues is very important to both Donald and Walter when it comes to the guitar. That's why they love Larry Carlton so much!!!
A-ha!!! One last little anecdote while things are filtering back to me from the distant past. I remember that, at some point, I summoned the courage, and asked Donald, "What is this song about?" And, I swear, this is exactly how he most succinctly replied to me, "Dog food!" Needless to say, I pursued that line of questioning no further. As Donald and I are pretty much the same age, it took me awhile to remember that, when I was a kid, there had been a brand of dog food called, "RIVAL."

[7] What do you recall about what happened to "Second Arrangement"?
[SK] As for "The Second Arrangement"? I did play on the original track, which featured Rick Marotta. However, during the overdub process, my part was erased - and I believe that Hiram Bullock was the guitarist. All this, of course, before the assistant engineer made his tragic error, and accidentally erased a goodly portion of the track!!!
Though I felt badly about having been erased, I knew that what I had played on the original take was good because, if it had not been good, Rick Marotta could not have played the drums as he did. Part of my feel, helped with that!!! But, you never know what others, meaning the artists themselves, hear!!!

[8] Could you tell us something about the session rough mix of "Kulee Baba" that has appeared at YouTube?
[SK] To tell you the truth, I was absolutely stunned the first time that I heard that session rough mix of "Kulee Baba,"
firstly, because it meant that an assistant engineer had made himself a cassette of a rough mix after everyone had left the studio for the night. Needless to say, that is highly unusual and unethical. But, putting that issue aside, it's incredible. Incredible to hear myself alongside Don Grolnick(Rhodes); Chuck Rainey(elec. bass); and the incredible Jeff Porcaro(drums). It causes me to wonder, yet again, HOW could they have not wanted to use that take and finish this incredible song? It will mystify me for the rest of my days! Everyone's playing is so great, but especially Jeff, he's just swingin' so hard, that fade is killing!!! The lyrics to the Chorus I have never forgotten:

Kulee Baba
Coming your way, every Sunday
Live from nowhere

There's something about saying "Live from nowhere" that reaches me in some cosmic way. It's an unforgettable line! Brilliant!!!
The Intro is amazing too, and for a number of reasons. Just look at this wonderful chord progression, beautiful whole notes played with such love and soul by Don Grolnick. In recent days, I have become conflicted about the chord in the 2nd bar of the CHORUS. Firstly, Chuck Rainey is playing an F pedal under the first 3 bars, so all of the chords are heard over that note. My conflict has been resolved, it is Db7(9) over that F pedal. And I am pretty certain that I am playing a Db triad with F on top, on the B-string.



INTRO

| F7(9/13) / / / | Db7(9) / / / | A7(#5#9) / / / | Gb7(9/13) / / / |

| B7(#9#5) / / / | G7(#5/#9) / / / | Eb7(9/13) / / / | C7#9 / / / |





CHORUS

||: F7(9/13) / / / | Db7(9) / / / | Eb9(13b5) / / / | Gb9(13b5) / / / :||



I can hear that I played two parts during these Intro sections. The part on the left side was long notes using a flanger and a volume pedal, I don't know that I had a chorus pedal yet back then in 1979. But, on the right side, I doubled the top notes of the chords with an MXR Envelope Filter, I don't know that Boss had yet come-up with it Touch Wah. I'm still shocked that they (Donald and Walter) let me get away with that one. Of course, they could have erased it later! [Laughs!] I can only say that getting to hear this track again really brings back memories of the best of working on the songs of Steely Dan. I know that I'm repeating myself, but they are just such monster songwriters, writers of the most unique songs. It was an honor to have played them
Just today, Monday, September 25th, 2017, I listened closely to this "session rough mix" and I noticed for the 1st time that, Chuck Rainey really sounded as if he wasn't certain what he wanted to play during the [Chorus] sections. You can hear him playing a light F-pedal during the first 3 chords, and then, in the last bar, he goes to an Eb over the Gb7(9/13b5) chord. Perhaps he was just searching, thinking about it, which at that stage of the process is fine! For me, this was a remarkable discovery, and clearly demonstrates that there was some work yet to be done on this track. It sounds like Don, Jeff and I were most resolute about what we felt was the right thing to play. It's amazing that the track is groovin' so hard, and Chuck really wasn't even playing yet in those Chorus sections, including the fade. Check it out!!!

[9] I'm sure some of the music was written and other parts left open. Did they give you, and the bands, a lot of latitude around their initial ideas?
[SK] By the time that we were recording "GAUCHO," I had a pretty decent understanding of their work method, and generally speaking, I knew what they were looking for. I had already learned that the ONLY thing they cared about was getting a good drum track. So, job #1 was: Don't do anything that derails the drummer from doing his job - don't ever play distracting bullshit!!! Fortunately for me, I was almost always playing with the great Don Grolnick, so he made everything easy, because his playing, approach and time feel are so steady and solid. Believe it or not, I always played thinking that they were going to erase or replace everything that I did anyway - so, I just tried to be musical, and do what I felt was right.
At that time, we all received piano score lead sheets, and so I read from that. It was a good thing, because I could always see what the top voice was of the Rhodes, or the acoustic piano, and that helped if I had to playing something with the piano. I instantly knew what to do. Then, of course, there are sections of tunes where I am required to be a guitar player, and to contribute to the rhythmic feeling. The only latitude we were really given comes from a sense of their trust in our good taste - but, you always just try to do the most basic thing, and that is: "Serve the song, serve the music!!!" That's it!!! That is my golden rule, always!!! Usually, they liked what I did. But, I was erased from "Hey Nineteen" and from "Time Out of Mind" - but, I just look at those tunes as I knew that I had done my job, because what I played helped to create those drum tracks which stayed!!! I don't get too bent out of shape about being erased and replaced - it happens!!!

[10] During the "GAUCHO" sessions, what was your most amusing exchange with Walter Becker?
[SK] A-ha! I'm so glad that you asked that. I believe that this little interaction took place when we were recording the song, "Gaucho" and I recall that I had been playing my Strat for that tune because it seemed to me that the Strat would give the song a bit more of a majestic feeling. At some point, during the performance of the song, probably when there was a long sustained chord, I think that, by instinct, I just gently touched the tremolo arm - some have referred to it as the "soul stick" - to give the chord a little Hendrix-esque character and didn't think much about it. But then, when we were all in the control room listening back to that take, and that little moment went by, I remember Jeff Porcaro smiling at me, because he heard it and was in tune with it - musically speaking. But, Walter turned to me and, in all of his sarcasm and condescension, said to me with his look of disdain, "Oh Steve, that's so juvenile!" And needless to say, that was it for my tremolo arm adventures on that album!

[11] Steve, after "GAUCHO" it seems that your relationship with Donald Fagen changed a bit. Do you see it like that?
[SK] The truth is that, when it all began at the "Peg" session in 1977, it was not a good experience at all, because it was just so alien to everything I believed in, regarding music-making, and the recording of music. What Steely Dan was doing came from some other mind set about the recording process.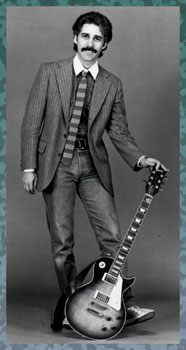 But, if you believe that the end result speaks for itself, then it is truly worth it. But it's very hard, and it is not fun. But I like Donald very much, and over time, he and I got along much better, and, since then, I have done many other projects with him.
Some of those projects included, Donald's adventure with a song contributed to a film, "True Companion" appears on the soundtrack to "HEAVY METAL." We recorded this piece on March 18th, 1981 @ Automated Sound with: Don Grolnick(keys); Will Lee(el. bass); and Steve Jordan(drums). And, seeing as I have now mentioned this track, it should be told that Donald was the one who told me this, sometime during or after we had recorded "GAUCHO": "You know Steve, you really should own a Les Paul! In your hands, it would sound great!!!" It was not that long after that conversation that I was able to get a fantastic Les Paul from Gibson's Heritage Series, just like the 335 that I've been playing for all of these years, and, I used that same Les Paul for all of the electric parts on the aforementioned "True Companion." It is just another anecdote about how gestures of friendship, beyond the music, do happen when the work is done. I'm thrilled to have that guitar now, though I rarely use it, but I would never part with it!
Of course, there was to be his first solo album "THE NIGHTFLY," which was an honor to have been a small part of. I recorded for Donald on July 27th, 1982 @ Soundworks Studios. There was also the beautiful but unfinished Steely Dan song that Donald didn't want to sing, so he gave it to David Sanborn, called "The Finer Things" for the film soundtrack to, "THE KING OF COMEDY." On that song, I had the privilege of playing again with Ed Greene(drums); Michael Omartian(keyboards); and Chuck Rainey(el. bass), with strings arranged by Rob Mounsey. I recorded my part on October 25th, 1982 @ Soundworks Studios. I also have to mention that, what eventually became "Shanghai Confidential," which was originally titled, "The Squash Match/Game" a piece that Donald had been asked to write for a modern dance company, was recorded @ Soundworks Studios on August 3rd, 1983. It featured the great Marcus Miller(elec. bass) and my old Eyewitness bandmate, Manolo Badrena(perc.). Finally, Donald and I also did a duet together for Hal Wilner's tribute to Thelonious Monk, titled "THAT'S THE WAY I FEEL NOW." We interpreted Monk's tune "Reflections." We recorded this performance on September 13th, 1983 @ Mediasound. This collaboration was inspired by Donald's affection for my solo acoustic guitar album, "EVIDENCE"(1980), which had included an 18-minute "Thelonious Monk Medley."

By the time of the "GAUCHO" sessions, they knew a lot more about me and my own recordings. At that time, I only had two albums out under my own name, both for Columbia Records, "TIGHTROPE" and "THE BLUE MAN" - which they seemed to like a lot - and they would call out to me "Hey Blue Man" during the dates as a joke!!! Donald even wrote, the liner notes for the 3rd album I did for Columbia, "ARROWS"!!! He wrote the following:



The kid from Westwood, after years of study and sacrifice, can now do just about everything he wants with an electric guitar. He has now begun to branch out into other areas. To this I can testify. I was there on that sticky afternoon at Mediasound Studios in Manhattan when Khan, obviously an intense, driven man, gave the go-ahead sign to his two enormous roadies, a pair of titans in "Inspector Fuseau" T-shirts. Four huge rectangular slabs of limestone were carted into Studio A and, while engineers and musicians alike looked on in horror, were carefully positioned in an igloo-like configuration in the center of the floor. Each dolmen had been meticulously decorated in a surreal, rather gallic style. In the shadow of this makeshift shrine, Khan began to rehearse the tunes with the other musicians. Before each run-through, Khan would stare at the structure from a different angle, as if trying to discern the answer to a hopelessly cosmic question, and then burn through the take as if he were possessed. The rest of the band seemed to respond to his blazing energy and were soon playing with unheard of fire and precision. During a union break, when Khan began to refer casually to the four tablets as "the brine, the salta, the awn and the alder," even the usually staid Will Lee almost choked on his eggplant frappé.
Some people think they know all there is to know about Steve Khan. Sure, he does a great Ed Sullivan; O.K., he's got an almost Teutonic fascination with little machines. But don't let anyone tell you he's just another guitar player.



Yes, I swear, this is exactly what he wrote!!! Of course, it's all fantasy!!!

[12] When all is said and done, or written, do you have a final assessment of what this experience with Steely Dan was like?
[SK] In the end, Donald and Walter are simply superb and unique songwriters and, in his way, Donald is a wonderful and brilliant singing stylist.
I only wish that people could have heard those four songs that never got finished! The drum performances on them from Rick Marotta("Second Arrangement"); Bernard Purdie("Heartbreak Souvenir"); and Jeff Porcaro("Kulee Baba" and "I Can't Write Home About You") were just out of this world!!! Oh well......what might have been!
One last little story, and it happened when Donald was really struggling to find one last song to complete "GAUCHO"! He phoned me one day, and by then, I had the confidence to speak with him frankly, and after hearing about his grave concerns about needing to have one more song, I decided to remind him that, at the very least, I knew that he had a GREAT performance on the track, "Heartbreak Souvenir" by Bernard Purdie [not to mention Don Grolnick, Anthony Jackson, and yours truly), and I begged him to PLEASE go back, and listen to it carefully!!! A few weeks later, he phoned me again to tell me that, he had gone back and listened to that performance, and he said to me, "You know, you were absolutely right, it is incredible!!! But, it's just too hard to sing for me!" And that was the end of it. As we all now know, "Third World Man" filled the role of the missing track!!! How about that?!?!?!

Oops, I lied, and now, one last little story that bespeaks of the friendships that were actually formed during all of this work, often times, extremely stressful. I was invited to the wedding of Gary Katz! The reception was held at "Tavern on the Green in New York's Central Park, and one of the great highlights of that joyous event was to have been seated at a table with the great guitarist Dean Parks. For me, it was a thrill to sit next to Dean, and just talk endlessly about life, music, Steely Dan, the guitar, and the art of recording. It was a wonderful day and evening for me. And, of course, I was very, very happy for Gary and Judy as well.



[Photos: Middle left: Jim Houghton(1979)
Bottom right: David Tan(1981)]