When "
PATCHWORK
" was recorded, earlier in 2019, I wasn't at all certain exactly what was going to happen. One can never know how people will react or respond, if at all, or even, how one's friends and colleagues are going to feel about the music that was played on those days. In the end, it is part of this great and on-going adventure of making music, and making music together with one's bandmates.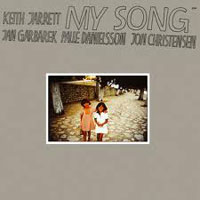 When I decided that I wanted to interpret
Keith Jarrett
's "
The Journey Home
" from his iconic 1978 ECM album, "
MY SONG
" which featured:
Jan Garbarek
,
Palle Danielsson
and
Jon Christensen
, I had no idea what it would become, but I knew, I felt that, in my heart, it could all be connected in some way to Latin music. Like many musicians who have loved that album, it becomes easy to play a piece like this with great love and respect for the original version. But, that is not enough, you have to personalize it and make something else of it - without destroying what is fundamental to its lasting greatness. When I transcribed the tune, it became even more obvious that it was, in fact, a "
suite
" which could be viewed as having 3 sections or even 4 sections. I chose to label these melodic sections as Pt. IA - Pt. IIB - Pt. IIIC - Pt. IIID. The original version was 10:34 in length. I suppose that it is now somewhat ironic that what we, alongside
Rob Mounsey
(Keyboards),
Rubén Rodríguez
(Baby Bass),
Marc Quiñones
(Timbal, Güiro and Campana)
Bobby Allende
(Conga) and
Dennis Chambers
(Drums) created came in at 15:34 - pretty much exactly 5-minutes longer. There was never a targeted timing, but, I am never afraid of having a piece of music, a performance that exceeds double-digits. So, how did this somehow happen?
In planning my interpretation of "The Journey Home," I knew that Pt. I would be Rob on Rhodes and I would be playing my nylon-string acoustic. Pt. IIIC and Pt. IIID would see me returning to that same nylon-string with the full-band playing in both 6/8 and 9/8. The middle section,
Pt. II
was always the most easily recognizable from a rhythmic perspective, because it was a
Cha-cha-cha
, and this would be where the rhythm ensemble would join me, and Rob would lay out.
In the end, I just played and went on a very personal journey, even though the solo section, as indicated, is nothing more than playing over E major in the same rhythmic feeling. When it was completed, and I was listening back to it for the first time, I realized what had happened, and what I was actually doing.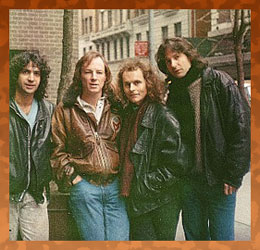 The solo section alone timed in @ 4:11. That's longer than most songs! Since "PATCHWORK" was mixed and mastered, I have only shared the recording with a few trusted people. When Rob Mounsey heard it, and he is one of the most musical people that I know, I asked him what he thought of this particular solo, hoping that he wouldn't say something like, "Well, it is a bit long!" But, he felt that it was beautiful, and that he followed me on the journey from the start to finish, and it all made sense to him. That was more than enough for me! I was thrilled. Since then, others have heard it, and some have even said to me, "Steve, what were you doing there?" At first, I didn't know quite how to answer that, so I would just say: "I was just playing - and letting the music, the spirit take me where it would." - as simple as that.
Then, as the days passed, I realized that what I was really doing was recalling
a philosophical language
that was, in its way, a huge part of the time that I spent as an honorary 5th member of the wonderfully unique group,
Elements
, a band that was started by two great musicians whom I hold in the highest regard,
Mark Egan
(Fretless Bass) and
Danny Gottlieb
(Drums). It initially included
Clifford Carter
(Keys), and later
Bill Evans
(Tenor/Soprano Sax). Mark and Danny were huge beach and tropical island fans, and often took breaks to go to beautiful places like Hawaii and St. Barth's. And so, with that sand & surf reference in their hearts and beings, a way of speaking about making music was born - at least between the 5 of us. So when Mark would bring in a new piece of music, and we would talk it through before playing it, I could see the solo section, and sometimes I might say to Mark, "So, what's supposed to happen here?" And he would look at me and smile, and just say: "Nothing,
just wave
.....
wave-out
!!!" And, as crazy as this might sound, I knew exactly what he was getting at - and that was all that needed to be said. So now, my view of what happened during the solo section for "The Journey Home" is captured best by just saying that, I was simply
waving
.....
waving-out
and therefore,
transporting
myself, my spirit into another realm!!!
Over the many years, my philosophy about soloing, improvising has changed greatly. In another time, there were those, especially in the Jazz-Fusion area, who thought that a solo was something that went on a very straight and always ascending line from Point A to Point B - and, at its highest moment, I suppose that you could call it an orgasmic moment, the solo peaked and then ended - and then, on to the next soloist or some piece of melodic material. But after years and years of playing I stopped viewing things this way, and came to believe that a solo, any solo, is its own journey, and can have many ups and downs. And just because there's a moment where some energy has been seemingly lost - it doesn't mean that the solo is over. That same energy can be relocated and on one goes, none the worse off. There does not have to be one singular magical moment. There could even be several of them. The late and very great
John Abercrombie
often expressed musical thoughts and philosophies in a most wonderful and profound way, and he said, and I am paraphrasing, "Chord changes (a standard) are like a circle, and you are trying to play a straight line through that circle. A modal tune, or a one-chord vamp, is like a straight line, and you are trying to play a circle around it." Think about that! It is a truly beautiful thought, and I see it completely. I've been saying the same thing - expressed a bit differently, when speaking about such things with my students, or at clinics and master classes. In the end, it's all about breaking away from the expected, the predictable. Try keeping some of these thoughts in mind as you embark down the path of exploring music and improvising in a deeper way.
I would also hasten to add that NOTHING is possible without the empathetic and conversational kind of interplay and support one receives from their bandmates. In this case, Rubén, Marc, Bobby and Dennis were each spectacular in his own way. Throughout the journey of this solo, you can hear them commenting on something that I might have played, or pushing the action forward when needed.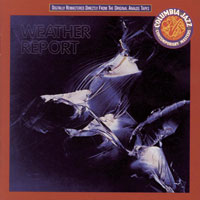 Dennis plays most of the piece on brushes, but makes such a subtle shift to sticks that you almost don't notice that it has happened. Another key moment for me was the addition of the
campana
which happened at 6:34 of the entire track, but it arrives at 1:28 into the solo. This is significant for me, because I always loved and associated this device with
Ray Barretto
's classic tune, "
Cocinando
." Another element that is always important to me is to try to channel aspects of the original version into your own, and so, during the solo, I quoted, if briefly, a phrase from another classic tune by this group, Jarrett's "
Innocence
" and later, I used a piece of the Intro from "
Questar
" which is also a part of the "MY SONG" album.
For what it's worth, I associate the innovation of playing for periods of time over a simple MAJOR CHORD with
Weather Report
, the early incarnation with
Joe Zawinul
,
Miroslav Vitous
and
Airto
. Pieces like "
Morning Lake
," "
Orange Lady
" and "
Waterfall
" had moments like this - and, in general, presented a great sense of wandering, texture, ambience, and my two favorites:
mood
and
attitude
!!!
Though it is always hard to know what to expect when people hear a new recording and begin to comment to me about it, I have been really heartened by those people who have said to me that this is perhaps the best guitar sound that I have ever achieved. I don't know about that, I don't know if I would say that - I had been feeling that my "best sound" had been on "
SUBTEXT
." For those of you who would like to actually see and know about my set-up for "PATCHWORK" you can see photos and a description of all
THE GEAR
including the mics at a new page, just follow the link. I am hoping that this page has been a benefit to all who have visited here.